How To Find Us:
RAILWAY STATION: Dunkeld Station 10 miles, Perth Station 12 miles, Dundee Station 20 miles
ROAD: Perth 12 miles (20 minutes), Edinburgh Center 53 miles (1 hr 25 minutes), Glasgow Center 70 miles / 1 hr 45 minutes, Dundee 20 miles (30 minutes), St Andrews 33 miles (less than an hour), Stirling 58 miles (1 hr 20 minutes), Inverness and Loch Ness 100 miles (2 hours), Aberdeen 72 miles ( 1hr 45 minutes)
AIR
Edinburgh International Airport is situated to the west of the city and is relatively easy to get to and from. It is 53 miles away, so allow at least 1 hr 30 minutes depending on the traffic over the Forth Bridge.
Glasgow International Airport is situated on the south side of Glasgow. It is 78 miles away, so allow 2 hours depending on the time of day for the Glasgow traffic.
Dundee Airport is 30 min away and has regular flights from London City.
TAXI A&B taxis Perth is the largest taxi company in Perth and we find them very reliable. They offer taxi up to 8 people, mini coaches, trailer for bulky sporting equiment and wheelchair friendly vehicles. Competitive prices for Airport transfer. Tel: 01738446688 .


Our Seasonal Menu
This is our main menu, with new dishes reflecting the seasons as well as our classics that we offer all year long. More...
Download
Specials Menu Sample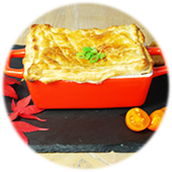 This is a sample of our weekly specials, with exciting dishes using as much as possible the produce of the estate.
More on Facebook...
Download