Privacy Statement:
Who we are: The Meikleour Arms is part of the Meikleour Estate Trust, Meikleour House PH2 6EA
What information we collect about you: We use your home address as part of the card payment processing to validate the card. We will use your email address to send you confirmation of the booking and an email with more details on how to find us and other information you may find useful for your stay. After your stay you will receive an automatic email from our booking system (EVIIVO) asking you to fill in a feedback form. Jen our hotel manager may send you an additional email checking everything was ok with your stay or trip as a matter of courtesy. We will not use your telephone number to contact you unless it for an emergency and/or we have been unable to contact you by email.
How is your data stored: All of the personal and debit/credit card data you supply us, as part of the booking process, is stored securely on a third party system, EVIIVO. Neither we nor EVIIVO will share your information with any third party (unless there is a legal reason for doing so) .
Marketing: We don't send offers by emails, text nor will call you for offers. If you would like to hear more about our program please give us a call, visit our website, Facebook and Instagram platforms.
Cookies: Cookies are text files placed on your computer to collect standard internet log information and visitor behaviour information. Our website is built and maintained by our office and we do not use trackers and cookies. Our booking system is securely hosted by a third party (EVIIVO) and they may use cookies however a cookie notice will appear on you screen. You can set your browser not to accept cookies. See www.aboutcookies.org for more information.
Access to your information: You have the right to request a copy of the information we hold about you. If you would like a copy of this information please email us at contact@meikleourarms.co.uk


Our Seasonal Menu
This is our main menu, with new dishes reflecting the seasons as well as our classics that we offer all year long. More...
Download
Specials Menu Sample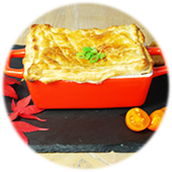 This is a sample of our weekly specials, with exciting dishes using as much as possible the produce of the estate.
More on Facebook...
Download